Trenching and Underground Works
We provide advanced trenching equipment and specialist skills to help install, upgrade and maintain your critical infrastructure.
GEPD has a professional approach to service and customer satisfaction that keeps clients coming back for all of their underground boring and trenching needs. We have experienced staff that have skills and qualifications in Horizontal Boring and open trenching.
Our aim is to get the job done promptly, efficiently, cost effective and safely making sure that we meet the necessary requirements within a high risk environment.
Managing Risks In Your Trench and Underground Works
GEPD has the equipment and experience to complete work on different Melbourne-based soil profiles for installation purposes. We frequently work on underground cabling and wiring with our trenching services, as well as telecommunications, electrical and automation needs. We always comply with Safe Work Australia's Excavation Work Code of Practice. For every project, we never fail to plan ahead. We don't rely on guesswork or impromptu excavation works and blind digs. We always carefully analyse the premises involved, identifying structurally different soils. Then we proceed to conduct the safest, most optimal method of boring and trenching for your desired applications. The following are some of the ways we further manage risk:
Prior planning before the start of the project which includes identifying hazards, risk assessments and sorting out control measures in consultation with principal contractor, demolition contractors, structural engineers and mobile plant operators.
Engineering controls i.e. benching, battering or shoring, and fixed arrangements of the nature of the work from possible entry and exits from the excavation site, to the overall process for the project.
Uphold safety measures for adjacent areas of the construction site. This includes obtaining current underground essential services associated with the project requirements. 
Isolation and administrative controls such as warning signs near excavation sites. In addition to suitable PPE i.e. work safety apparel such as hard hats, steel cap boots and visibility vests.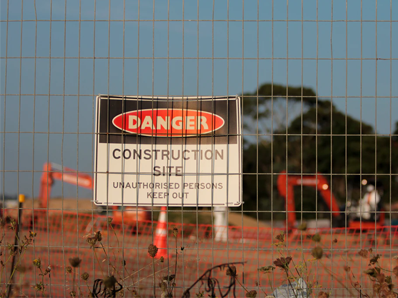 Get started today with GEPD. Enquire online and our team will get back to you as soon as possible to discuss your needs with you and provide you with a quote.