An experienced, effective, and affordable electrician Eltham residents can always trust is simply a phone call away. Get in touch with GEPD today to book local electricians you can always rely on. If you need first-rate electrical work, including maintenance, fit-outs, repairs, and more, contact GEPD right away.
Eltham is a beautiful place to live, and we're the top local electrician Eltham service. What's more, we have a wide range of serviceable areas across the Eltham region.  In addition to electrician Eltham, we also provide electrician  Rosanna, electrician Brunswick and electrician Fairfield. There isn't a job too big or too small for us. Whether you need simple lighting additions or complex rewires and security systems set up, we can do it all. Our Eltham electricians are 100% dedicated to a job well done.
 Get in touch today to receive service from a licensed electrician committed to customer satisfaction.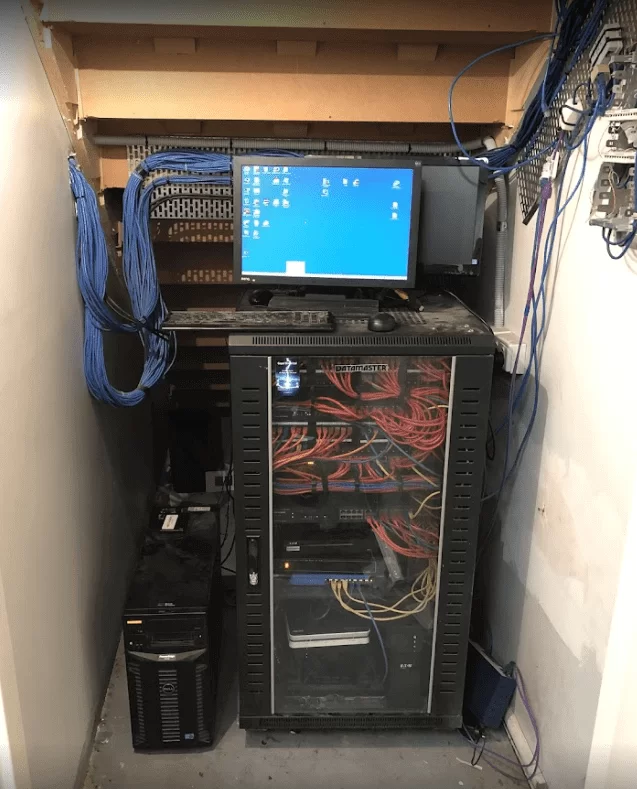 Years Of Experience In First-Class Electrical Services
The business has over 15 years of professional industry experience. We've seen and dealt with a myriad of electrical work across residential, commercial, and industrial environments. This includes schools, apartments, residential housing, factories, retail outlets, restaurants, and many other property types. We're dedicated to servicing Eltham and providing all customers with a high-quality service. Your electrical requirements are in safe hands with us, we can skillfully handle all your electrical needs.
Our clients range from property developers, home builders, families, and households, to business owners. We provide exceptional electrical repairs, installations, and maintenance work, all at affordable prices. You'll never need to call anyone else for electrical installations again. Safety switches, security system installation,  shop fitouts, data cabling, we do it all. There isn't a team more credible and trustworthy in your area than GEPD. Call our team today to discuss your needs. We can provide you with a free, detailed quote for your project.
Residential Electrician Eltham

At GEPD, we focus on delivering robust electrical repairs, maintenance, and installations with long-lasting benefits. We pride ourselves on being the leading residential electrician Eltham families can rely upon without worrying about their budget. We keep our prices low and turnaround short. That way, you can quickly get back to your daily routine without interruptions.
From rewires, fit outs, refurbishments, and more, we're experts in all home electrical solutions. Need power points installed? Too easy! After switchboard upgrades? No problem. We can even create systems to optimize your space and power consumption. So, we'll help you reduce billing costs with sustainable results. Here are some of the areas we regularly handle:
Electrical fitouts for building or renovation
Home Lighting Installation
Hot Water Systems Installation and Repair
Outdoor Electrical Solutions
Smoke Detector Installation and Check
Switchboard Repairs and Upgrades
If you're an Eltham Vic resident in need of an amazing electrical service then you know what to do. Call 0421 733 391 today!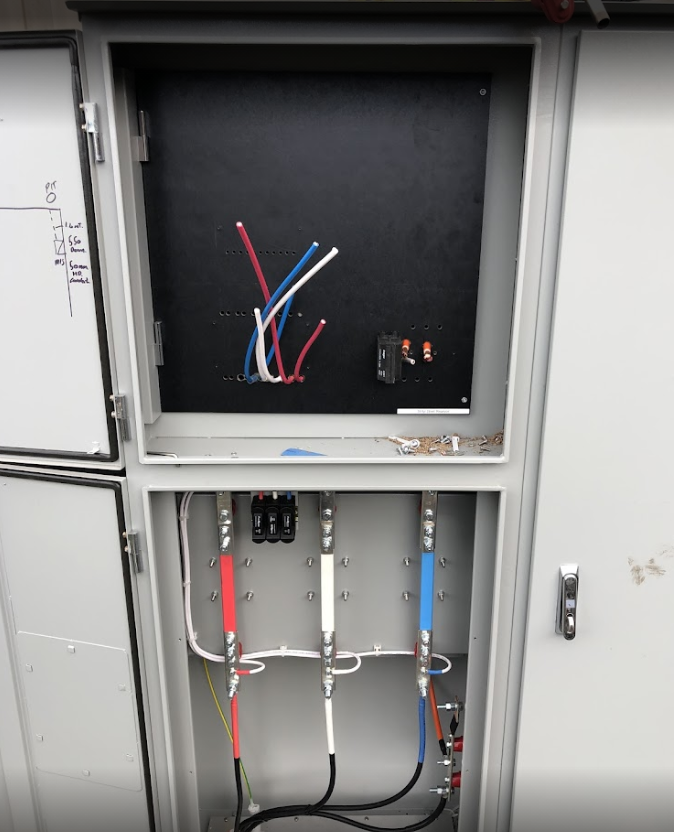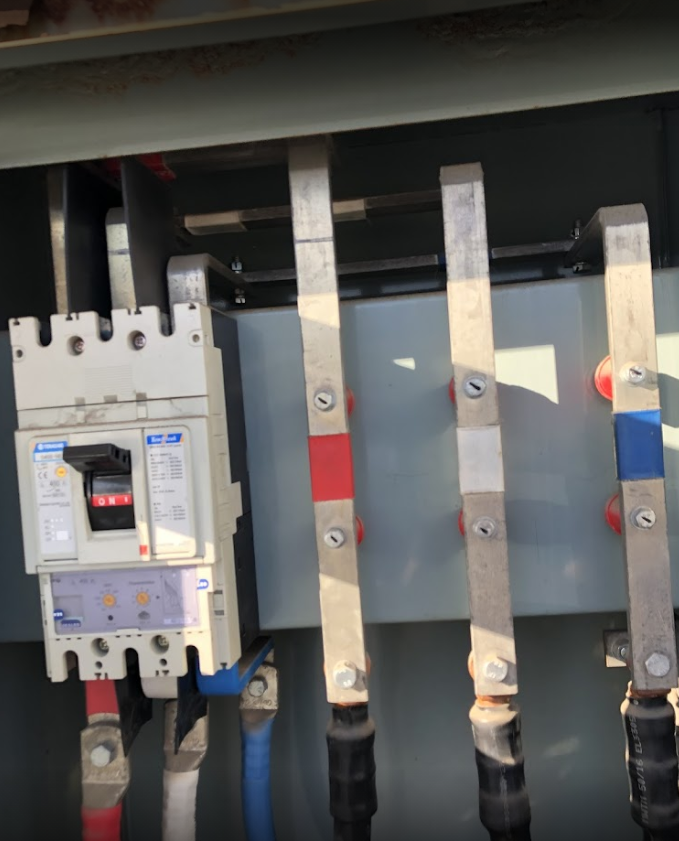 Comprehensive Commercial Electrician Eltham Services

GEPD has years of industry experience providing seamless electrical work across Eltham's commercial and industrial sectors. This includes repairs, upgrades, extensions, maintenance, and even safety checks. Customers can be assured that we comply with the latest industry standards and electrical regulations.
Our commercial electrician Melbourne team also work quickly so you can quickly get back to business. With upfront quotes and competitive prices, local businesses will be able to afford the repairs, maintenance, and installations they need. Our diverse range of electrician Eltham services include, but aren't limited to:
Data and Telephone Cabling
Emergency and Exit Lighting
Fire Alarm Installation and Design
Fitouts, Extensions and Refurbishments
General on-going Maintenance
Project Management and Installations
Switchboard and Power Upgrades

George was very clean and worked within our needs, he asked us exactly what we wanted and assisted us with lighting, fans and some electrical works. Would highly recommend
Luke Thorbjornsen

George is always honest, on time, reliable and very easy to deal with. A true professional that enjoys his trade.
Arthur Kourtis

George was prompt in responding to me and attended the very next day. He was friendly and professional and knew exactly what the problem was with my airconditioning. He was able to fix the leak and re-gas the system and it now works perfectly. I have no hesitation in recommending him
Sandra Eades

George is honest that's the reason we used him. He takes pride in his work and uses great aircon systems
Santos Martinez

Had the pleasure of working with George / GEPD over the last few weeks after the purchase of a new office space. GEPD are, bar none, the best electricians I've ever personally worked with. Extreme attention to detail and thorough work ethic. They managed to do everything we threw at them, and were flexible with work over the weekends to ensure no downtime during business hours. They took care of everything from start to finish and didn't need micromanagement or constant direction. Really can't overstate how good the service was. Thank you GEPD!
Lumpy
Eltham's First Stop For All Things Electrical

GEPD is proud to provide Eltham, and its surrounding suburbs, with amazing electrical services. Whether it is a residential, commercial, industrial, large, or small job, the team handles it all. By contracting us your electrical problems become a thing of the past. Furthermore, you can book the best electricians Eltham at competitive rates. There's no other company to go to for great service for your Eltham home or business.
GEPD is the name to remember for all your electrical needs! In the 15 years, we have been servicing Eltham we have seen it all when it comes to electrical work. Get in touch with us today to find out more about how we can help.
Frequently Asked Questions

What electrical services does GEPD provide?
We offer the most extensive range of electrician Eltham services for homes and businesses. Call us now on 0421 733 391 or enquire online to receive a comprehensive, free quote. We're available 24/7 for fitouts, installations, repairs, maintenance, fault finding, safety inspections, and much more.
Do you offer the particular electrical service I am after?
No electrical job is too big or small, or too simple or complex, for our trained electricians. Simply get in touch to discuss the electrical work you need to be conducted. We will then go over your needs with you in detail, and explain how we can help.
Do your electricians provide a service guarantee?
GEPD assures its customers that all of our electrical work is designed to last. If any of our work does not perform as stated, we will ensure we fix it.
What are GEPD's opening hours?
We are typically open between 7am – 5pm, Monday to Friday. The business also operates on Saturdays from 7am to 2pm, and is closed on Sundays. However, if you require urgent electrical work outside of those hours, our emergency electricians can help. Get in touch to find out more about our emergency call-out services.
Will my electricity be disrupted during the service?
The electricity at your property must be turned off for large periods of work. This ensures both the safety of customers and our electricians. Customers should schedule a service booking at a time that they won't mind being without electricity for a few hours.
Does GEPD provide a free quote?
Yes, we offer a free quote for all our services. Simply fill out our online form or give us a call on 0421 733 391. One of our electricians will then shortly be in touch with you.
GEPD specializes in robust and scalable electrical solutions across all residential and commercial spaces. Whether you're after repairs, upgrades, or general maintenance work at your home or business. Always choose GEPD to complete the job. Are you looking for long-lasting benefits, cost-effective solutions, and high-quality workmanship? Then there isn't a better team of electrical contractors in the area.
We provide reliable, affordable electrician Eltham services, and also cover the rest of Melbourne. This includes electricians in Epping, Essendon, Heidelberg, Preston, Reservoir, Thornbury and beyond. Book now to receive a free competitive quote.
Request A Call Back Today

Enquire online today and our team will give you a call back as soon as possible to discuss your needs. We can also provide you with a competitive and accurate quote. Remember, our team is always here to help you get the results you need.