 Electrical Services
Get residential, commercial, or industrial electrical installation services from leading experts.
Commercial Fit Outs
GEPD can provide full electrical and data fit outs for businesses. Get scalable and robust electrical solutions. Data Transmission
We design and install high-end data transmission systems for businesses. Discuss your needs with us today.
15 Years of Professional Experience
For more than 15 years GEPD has helped people across Melbourne get set up with professional electrical installation services. We're committed to customer satisfaction, aiming to exceed our customer's expectations in everything we do. Our team of expert electricians design tailored solutions for our customers and manage the installation to ensure the best possible results. It's this dedication to excellence that has cemented us as one of Melbourne's leading electricians. Discuss your needs with our team today and discover what we can do for you.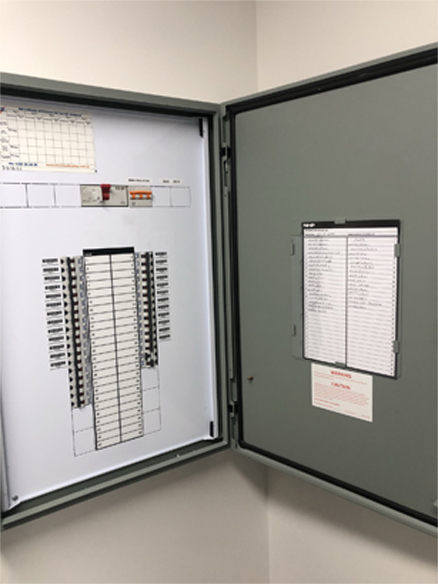 GEPD is the future of sustainable and scalable energy solutions. With years of experience and a team of electrical experts, we can provide our clients with electrical systems focused on the future. If you need an electrical system you can rely on for business, or just to give you heat and light year-round, choose GEPD.
Residential, Commercial and Industrial Electrical Services
Intelligently Designed Electrical Systems
Experienced Team of Friendly Electricians
Tailored Electrical Solutions

George was very clean and worked within our needs, he asked us exactly what we wanted and assisted us with lighting, fans and some electrical works. Would highly recommend
Luke Thorbjornsen

George is always honest, on time, reliable and very easy to deal with. A true professional that enjoys his trade.
Arthur Kourtis

George was prompt in responding to me and attended the very next day. He was friendly and professional and knew exactly what the problem was with my airconditioning. He was able to fix the leak and re-gas the system and it now works perfectly. I have no hesitation in recommending him
Sandra Eades

George is honest that's the reason we used him. He takes pride in his work and uses great aircon systems
Santos Martinez

Had the pleasure of working with George / GEPD over the last few weeks after the purchase of a new office space. GEPD are, bar none, the best electricians I've ever personally worked with. Extreme attention to detail and thorough work ethic. They managed to do everything we threw at them, and were flexible with work over the weekends to ensure no downtime during business hours. They took care of everything from start to finish and didn't need micromanagement or constant direction. Really can't overstate how good the service was. Thank you GEPD!
Lumpy
Local Electrician Melbourne Homes & Business Rely On

There's no better local electrician in Melbourne than GEPD. We're professional electricians who can complete the job perfectly with upfront quotes and no hidden costs. From general power, rewires, refurbishments, light and data cabling, security systems and more, we have a wealth of experience across residential and commercial electrical works. We provide efficient electrician Melbourne services that helps you optimise power billings, safety and energy consumption throughout homes and businesses.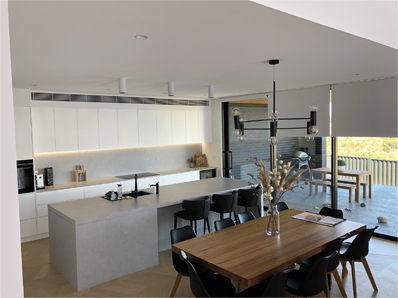 Professional & Cost-Friendly Local Electrician Melbourne

At GEPD, we specialise in custom-tailored electrical solutions across your property at affordable prices. We deliver workmanship to the highest industry standards when it comes to our electrician Melbourne services. If you're looking for time-saving electrical repairs, fitouts, installations and maintenance so you can resume your operations and daily routine, choose GEPD. We've worked across various residential, commercial and industrial environments. This includes housing, public institutions, schools, factories, retail and many more. Convenient, reliable and professional, discuss your needs with our team today to get your quote.
Frequently Asked Questions
What electrical services does GEPD provide?
We offer the most extensive range of metropolitan Melbourne electrical services for homes and businesses. Call us now on
0421 733 391
or enquire online to receive a comprehensive, free quote. We're available 24/7 for fitouts, installations, repairs, maintenance, fault finding, safety inspections, and much more.
Do your electricians provide a workmanship guarantee?
GEPD assures its customers that all of our electrical work is designed to last. If any of our work does not perform as stated, we will ensure we fix it.
What are GEPD's opening hours?
We are usually open 7am – 5pm, Monday to Friday. The business also operates on Saturdays from 7am to 2pm, and is closed on Sundays. However, if you require urgent electrical work outside of those hours, our emergency electricians can help. Get in touch to find out more about our emergency call-out services.
Do you offer the particular electrical service I am after?
No electrical job is too big or small, or too simple or complex, for our trained electricians. Simply get in touch to discuss the electrical work you need to be conducted. We will then go over your needs with you in detail, and explain how we can help.
Does GEPD provide a free quote?
Yes, we offer a free quote for all our services. Simply fill out our online form or give us a call on
0421 733 391
. One of our electricians will then shortly be in touch with you to discuss your needs.
Will my electricity be disrupted during the service?
The electricity at your property must be turned off for large periods of the work. This ensures both the safety of customers and our electricians. Customers should schedule a service booking at a time that they won't mind being without electricity for a few hours.
Enquire online today and our team will give you a call back as soon as possible to discuss your needs and provide a competitive and accurate quote. Our team is here to help you get the results you need.