CCTV Installation Melbourne

CCTV systems stand for closed-circuit television, and they are one of the most reliable security camera systems on the market. By installing CCTV camera systems at your property, you are improving its overall safety. GEPD is a leading Melbourne electrician that is skilled in installing security cameras at both residential and commercial properties. We offer effective, efficient CCTV installation Melbourne services for the home and business.
Our packages implement tailored electrical solutions for your home and commercial security needs. This way, you can worry less about what goes on on your premises, as safety is strengthened. We've installed CCTV security systems across a broad range of properties. This includes single-story homes, office buildings, warehouses, factories, commercial spaces, and more. On top of it all, even despite rising material costs, we keep our prices budget-friendly for families and local businesses. Give us a call today on 0421 733 391 to hear more about how our CCTV installation services can help.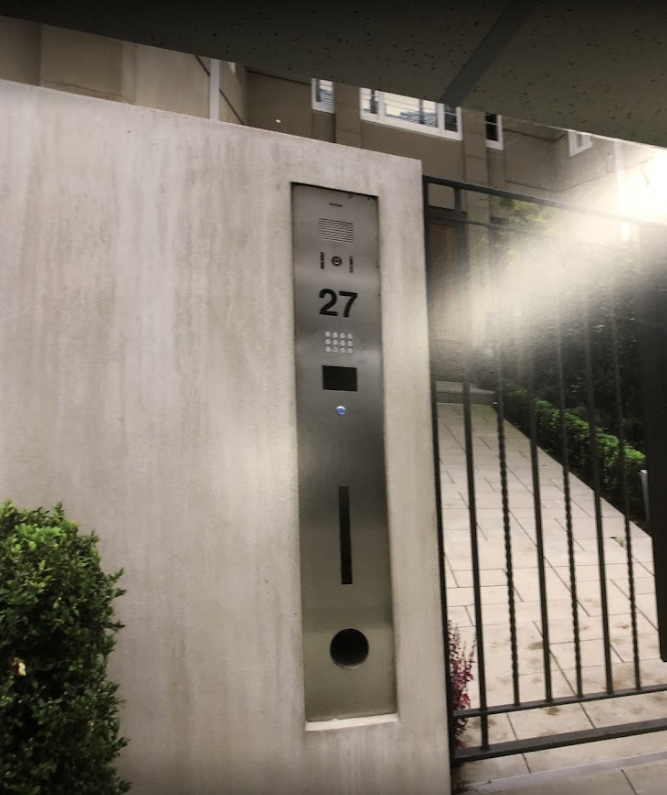 Most Reliable CCTV Installation Melbourne Service
Melbourne residents should choose GEPD for all their CCTV security camera needs. We are CCTV installation specialists; with our help, your CCTV systems will be installed safely and quickly. GEPD understands what it takes to custom tailor your CCTV installation to suit your exact purpose. From baby monitors, and home surveillance, to workplace safety and other security needs. Our team can design, install and upgrade your security camera systems professionally.
We can even help you catalog the ins and outs of your premises. This works at preventing any unwanted intruders, criminal activities, accidents, and injuries. Take advantage of modern technology to keep a round-the-clock lookout for your property. A CCTV security system is an ideal solution to monitor what goes on in the home or workplace. You can even remotely view HD feeds of your property, and have peace of mind by always knowing what's happening. Contact GEPD, the Melbourne CCTV installation specialists, to hear more about how this can strengthen your property's safety.
How High-Quality CCTV Cameras Help
A high-quality CCTV camera installation will give you crystal clear images up to 4K. At GEPD, we only use the best cameras and components in the market to form robust security systems. Combining different cameras and modern technology, we'll give you a full sweep of your premises and record footage across it.
This includes activities in any given room or outdoor area. Depending on your customization, your camera will provide special features. This includes quality video formats, tamper-proof features, and up to 4K UHD features. Also popular are weatherproof features, as well as motion-activated and continuous recording options. Our team does more than simply install CCTV systems, they can also help with CCTV camera positioning. GEPD makes installing CCTV cameras easy! Get in touch to find out more.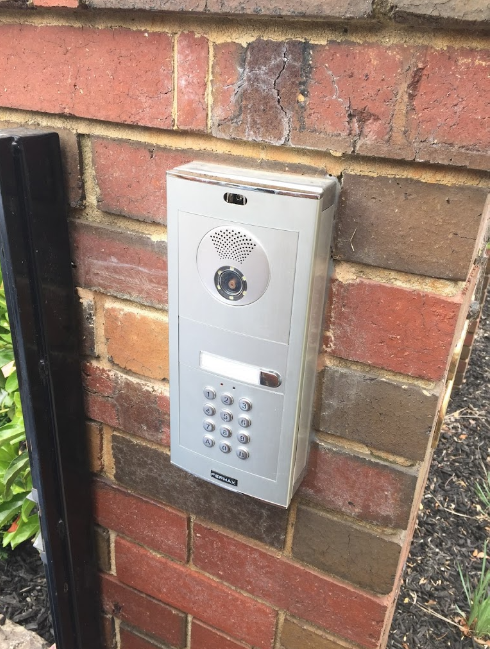 Melbourne's CCTV Security System Specialists

GEPD is one of Melbourne's leading CCTV security system specialists. We understand effective CCTV system positioning strategies, installation, and more. We'll get high-definition surveillance cameras up and running across your property in no time. With our help, your property will always be safe for residents, staff, and guests.
Get in touch today to find out how we can help you. We offer obligation-free quotes and site inspections, so you know exactly what to expect from our service. CCTV installation has never been easier! Get in touch today through our online Contact Us form to learn more.

George was very clean and worked within our needs, he asked us exactly what we wanted and assisted us with lighting, fans and some electrical works. Would highly recommend
Luke Thorbjornsen

George is always honest, on time, reliable and very easy to deal with. A true professional that enjoys his trade.
Arthur Kourtis

George was prompt in responding to me and attended the very next day. He was friendly and professional and knew exactly what the problem was with my airconditioning. He was able to fix the leak and re-gas the system and it now works perfectly. I have no hesitation in recommending him
Sandra Eades

George is honest that's the reason we used him. He takes pride in his work and uses great aircon systems
Santos Martinez

Had the pleasure of working with George / GEPD over the last few weeks after the purchase of a new office space. GEPD are, bar none, the best electricians I've ever personally worked with. Extreme attention to detail and thorough work ethic. They managed to do everything we threw at them, and were flexible with work over the weekends to ensure no downtime during business hours. They took care of everything from start to finish and didn't need micromanagement or constant direction. Really can't overstate how good the service was. Thank you GEPD!
Lumpy
Frequently Asked Questions
Why does my property need a CCTV system?
CCTV systems act as a visual and audio deterrent for potential intruders. They also provide you with footage in the event of an incident. This can be used to provide evidence to police or insurance companies.
How much does CCTV installation cost?
The cost of CCTV installation depends on the size and complexity of your property. However, GEPD commits to providing cost-effective CCTV installation at both residential and commercial properties. Get in touch to find out more.
How long does the CCTV installation process take?
CCTV installation generally takes between one to three days. Our team of experienced electricians will work hard to ensure that the process is as smooth and seamless as possible.
Do I need to be home during the CCTV installation process?
While not strictly required, it is recommended. By doing so, you can ask any questions and get a better understanding of how the system works. Our electricians will also be able to show you how to use the CCTV system once it has been installed.
What are your available hours?
GEPD's standard operating hours are from 7 am – 5 pm, Monday to Friday. We are also open on Saturdays, between 7 am – 2 pm. It is recommended to book a CCTV installation service between those times. However, we offer an after-hours call-out service for emergencies. Contact us to find out more.
Much More Than CCTV Installation Melbourne Services
GEPD can do way more than design and provide a comprehensive CCTV security system. We're a leading residential and commercial electrician in Melbourne. The team specializes in providing scalable solutions that work for both residential and commercial properties. To secure your premises completely, we offer basic installation and repairs, and complete system design and setup for your building.
This may include security lighting, alarms and sensors, digital locks, security doors, intercom systems, sound sensors, and more. Protect your family and employees by commissioning an effective security system with GEPD today. Speak to our team to discuss your needs and receive a quote. We service all areas of Melbourne, including Brunswick, Coburg, Eltham, Epping, Essendon, Fairfield, Heidelberg, Preston, Reservoir, Rosanna, Thornbury, and more.
Contact us today to experience for yourself what gives us an edge over the competition. CCTV installation in Melbourne has never been easier or more affordable!
Request A Call Back Today

Enquire online today and our team will give you a call back as soon as possible. They will discuss your needs in detail, and provide a competitive and accurate quote. We have electricians across Melbourne, including in Thornbury, Brunswick electricians, Coburg, Eltham, Epping, Essendon, Fairfield, Heidelberg, Preston, Reservoir, and Rosanna. GEPD: the only business you need for all your industrial electricity needs!