Your Google search for an amazing, affordable electrician Reservoir residents can always count on is over! GEPD is the first and only company locals will ever need for brilliant electrical services. We are your leading team for commercial and residential electrician Reservoir services. What's more, we charge cost-friendly prices and provide a fast turnaround for all our jobs.
Our customers include property developers, families, home builders, and local establishments. We offer a 24/7 repair service, maintenance, and installations for Melbourne homes and businesses. The company has an incredible reach throughout Melbourne's serviceable areas. Our electricians proudly serve various suburbs, including Reservoir, Preston, Thornbury, and Rosanna. We also service Brunswick, Coburg, Eltham, Epping, Essendon, Fairfield, Heidelberg, Geelong, and more.
You won't find a team more experienced in both residential and commercial electrical solutions. We specialise in providing scalable, custom-tailored electrical solutions for properties of all type. The business has over 15 years of professional industry experience. Our team regularly carries out refurbishments, fitouts, rewires, extensions, inspections, and just about any electrical work you need. Enquire online or call us now on 0421 733 391 for an obligation-free discussion.
Really Great Residential Electrician Reservoir
As Reservoir grows in popularity with homeowners, GEPD is there to offer a wide range of residential electrical services. From home lighting, hot water repairs, data cabling to outdoor electrical solutions, and more. Our residential electricians can easily complete anything electrical-related. This ranges from small installations to complex electrical rewires for your entire property. We also carry out maintenance and safety checks, and work quickly and efficiently so you can soon resume your routine.
More importantly, we understand the necessity of not only getting your electrical work sorted out quickly, but accurately. The following are some of the residential electrical services we provide:
Electrical fitouts for building or renovation
Home Lighting Installation
Hot Water Systems Installation and Repair
Outdoor Electrical Solutions
Smoke Detector Installation and Check
Switchboard Repairs and Upgrades
The easiest way to find out what we can do for you is to call us on
0421 733 391
. One of our friendly team members can talk through your electrical needs with you, and explain how we can help. How easy is that?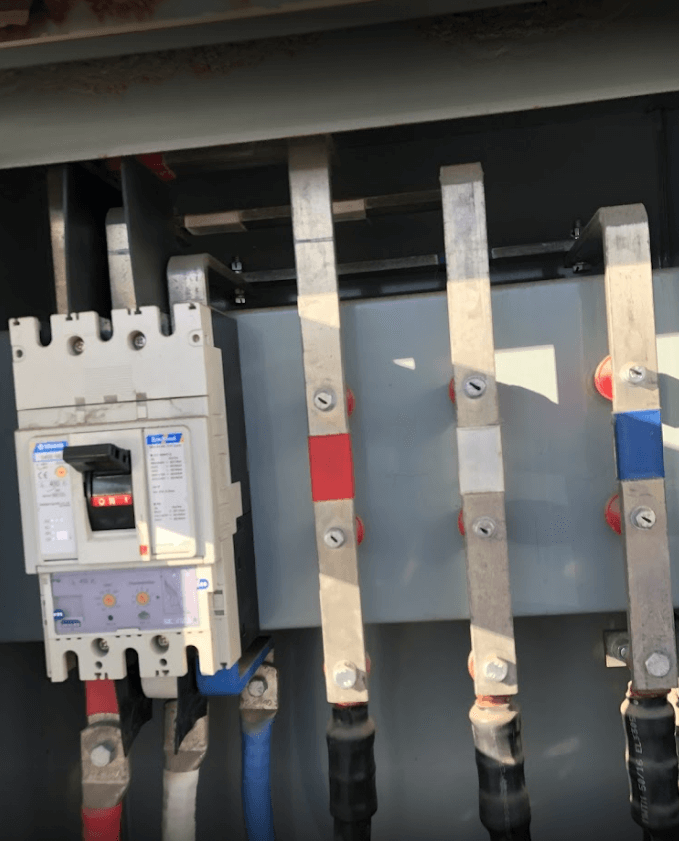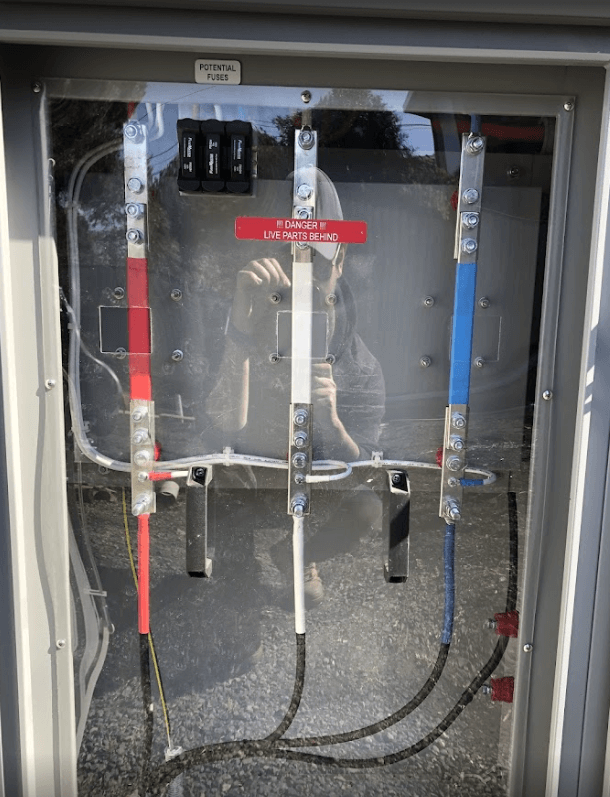 Comprehensive Commercial Electrician Reservoir Services
When it comes to design and delivery, GEPD excels at customising scalable electrician solutions for your commercial property. We've worked with a variety of spaces, and have the know-how to service any and all commercial properties. This includes housing, retail, factories, offices, schools, and public institutions.
We can quickly carry out refurbishments, renovations, various electrical installations, maintenance, and safety checks for your property. You may be building or remodeling. Maybe you simply require quick repairs or upgrades. It's all good, we provide a wide range of commercial electrical services tailored to your needs and budget. Here are some of the electrical projects our team frequently works on:
CCTV Security Camera Systems
Data and Telephone Cabling
Emergency and Exit Lighting
Fire Alarm Installation and Design
Fitouts, Extensions and Refurbishments
General on-going Maintenance
Project Management and Installations
Switchboard and Power Upgrades
Reservoir's Leading Electrical Service
Over the past 15 years, we have built a reputation as Reservoir's leading electrical service. How did we develop such a reputation? For starters, we offer the most comprehensive range of electrical services in the area. From general electrical installations to commercial fit-outs to data installation services. The team can easily and professionally work on any electrical job, no matter how big or small.
What's more, our services are tailored for customer convenience. That means in addition to our standard business hours we provide an after-hours call-out service. We provide comprehensive, free quotes. We deliver exceptional, friendly customer service. It's a combination of the little and big things that give GEPD the edge. So, if you're looking for an electrician Reservoir locals can trust, look no further than GEPD. We're always here to help!
Remember, for all your electrical needs, big or small, call the team at GEPD. We're always available to help out with any repairs, maintenance, or installations you need.

George was very clean and worked within our needs, he asked us exactly what we wanted and assisted us with lighting, fans and some electrical works. Would highly recommend
Luke Thorbjornsen

George is always honest, on time, reliable and very easy to deal with. A true professional that enjoys his trade.
Arthur Kourtis

George was prompt in responding to me and attended the very next day. He was friendly and professional and knew exactly what the problem was with my airconditioning. He was able to fix the leak and re-gas the system and it now works perfectly. I have no hesitation in recommending him
Sandra Eades

George is honest that's the reason we used him. He takes pride in his work and uses great aircon systems
Santos Martinez

Had the pleasure of working with George / GEPD over the last few weeks after the purchase of a new office space. GEPD are, bar none, the best electricians I've ever personally worked with. Extreme attention to detail and thorough work ethic. They managed to do everything we threw at them, and were flexible with work over the weekends to ensure no downtime during business hours. They took care of everything from start to finish and didn't need micromanagement or constant direction. Really can't overstate how good the service was. Thank you GEPD!
Lumpy
Frequently Asked Questions
What electrical services does GEPD provide?
We offer the most extensive range of electrician Reservoir services for homes and businesses. Call us now on
0421 733 391
or enquire online to receive a comprehensive, free quote. We're available 24/7 for fitouts, installations, repairs, maintenance, fault finding, safety inspections, and much more.
Do your electricians provide a service guarantee?
GEPD assures its customers that all of our electrical work is designed to last. If any of our work does not perform as stated, we will ensure we fix it.
Do you offer the particular electrical service I am after?
No electrical job is too big or small, or too simple or complex, for our trained electricians. Simply get in touch to discuss the electrical work you need to be conducted. We will then go over your needs with you in detail, and explain how we can help.
What are GEPD's opening hours?
We are usually open 7am – 5pm, Monday to Friday. The business also operates on Saturdays from 7am to 2pm, and is closed on Sundays. However, if you require urgent electrical work outside of those hours, our emergency electricians can help. Get in touch to find out more about our emergency call-out services.
Will my electricity be disrupted during the service?
The electricity at your property must be turned off for large periods of the work. This ensures both the safety of customers and our electricians. Customers should schedule a service booking at a time that they won't mind being without electricity for a few hours.
Does GEPD provide a free quote?
Yes, we offer a free quote for all our services. Simply fill out our online form or give us a call on
0421 733 391
. One of our electricians will then shortly be in touch with you.
Remember, GEPD offers a comprehensive range of commercial electrical services. This includes installing new data and power points, security systems, switchboard upgrades, complete fit-outs and refurbishments, and more. We can also provide extensive residential electrical services at your property.
It's our goal to provide cost-competitive electrical services, so you never have to worry about your budget when booking us. Discuss your needs with a member of our team today. Simply fill out this online form or call us on 0421 733 391. We're excited to hear from you.
Our team is here to help you get the results you need. Have you filled out our online Contact Us form? Great, a team member will be in touch with you shortly to discuss your Electrician Reservoir needs. This is just another way our services are tailored to the customer experience. Thank you for choosing GEPD!